EUR/USD: The EUR/USD has now become vividly bearish. There is a Bearish Confirmation Pattern in the market. The EMA 11 is below the EMA 56, and the Williams' % Range period 20 is around the oversold territory. While there could be some transitory upwards bounces along the way, the price is supposed to go further southwards.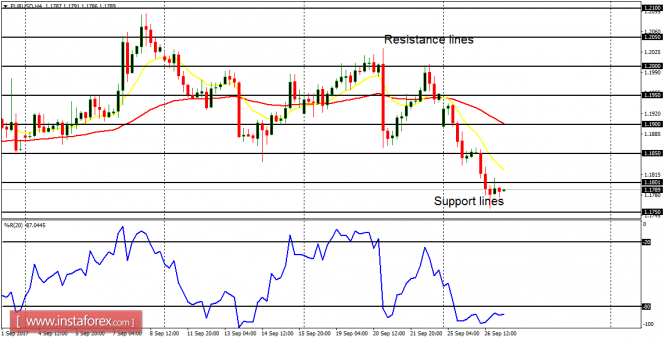 USD/CHF: The USD/CHF has not moved significantly
this week, albeit there is still a bullish bias on the market. Further bullish
movement is anticipated, especially when momentum returns to the market, and it
could take price towards the resistance levels at 0.9750 and 0.9800.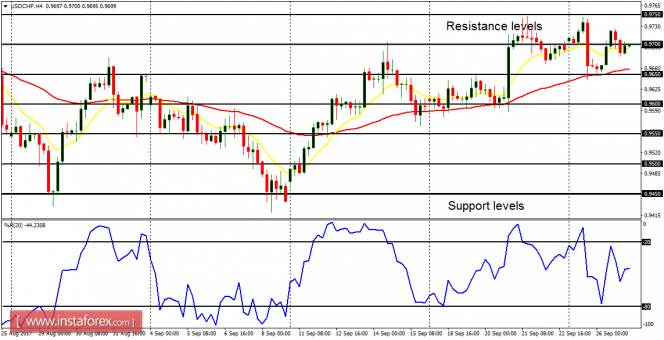 GBP/USD: There is a kind of mixed signals on the Cable right now. Price went slightly bearish on September 25 and 26, and it almost posed a threat to the extant bullishness in the market. It is possible for the price to go northwards from here; thereby reiterating the bullish bias on the market. Further drop from here (by about 150 pips) could result in a bearish signal.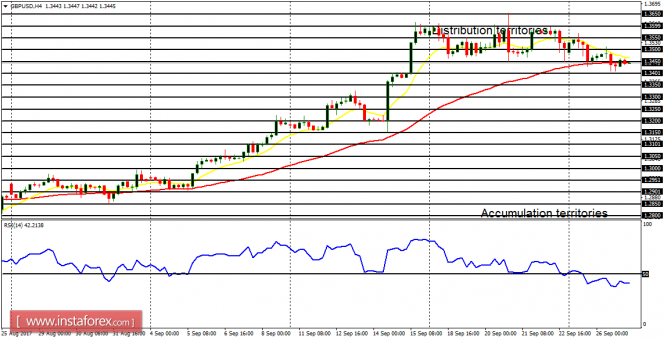 USD/JPY: The USD/JPY has a bullish signal on it. The EMA 11 is above the EMA 56, while the RSI period 14 is above the level 50 (a bullish signal). There is also a Bullish Confirmation Pattern in the 4-hour chart, which means the price could go further upwards from here, reaching the supply levels at 112.50, 113.00 and 113.50.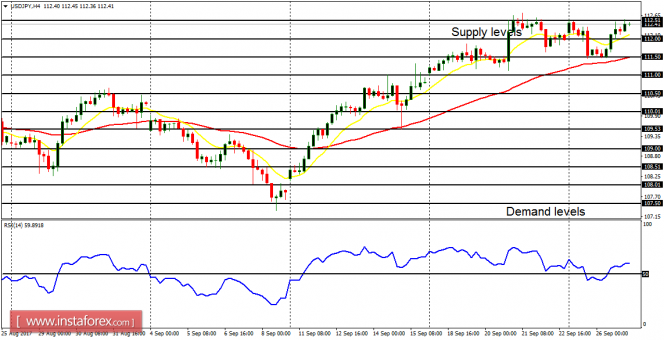 EUR/JPY: Since the beginning of the week, this
cross has pulled back by 200 pips, testing the demand zone at 132.00 before the
current upwards bounce. The upwards bounce is shallow and can harbinger another
chance to sell short at slightly higher prices. The market would be weak as long
as EUR is weaker than Yen.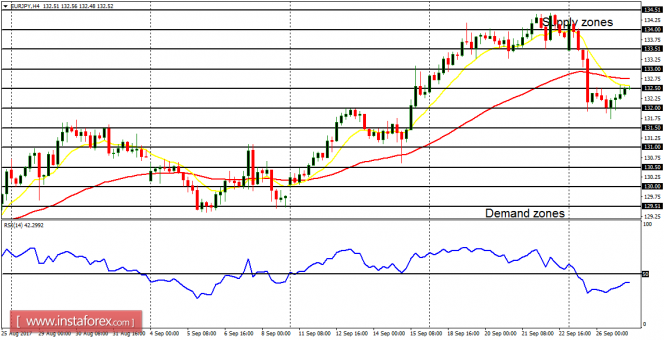 The material has been provided by InstaForex Company – www.instaforex.com