Trading plan 25/10/2017
EUR/USD: Narrow consolidation requires an exit and strong movement.
The EUR/USD rate was stuck in the horizontal range of 1.1720 – 1.1860, the borders received a daily order in time. The exit was ripe and the movement was strong.
It is very likely that the exit from the range will occur on the main news on the euro which will be on Thursday, tomorrow, on the decision of the ECB (26.10). If the crisis in Catalonia develops in the same direction (for example, a compromise variant appears), the movement will receive an additional impetus.
However, the movement can start and earlier on Wednesday at 13.30 will report on orders for durable goods in the US.
We buy for breakthrough 1.1860 upward.
Sell for the breakthrough 1.1720 down.
More aggressively: Buy a breakthrough 1.1800 up.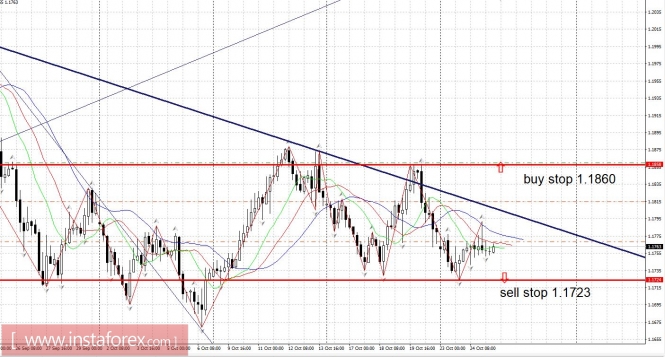 The material has been provided by InstaForex Company – www.instaforex.com